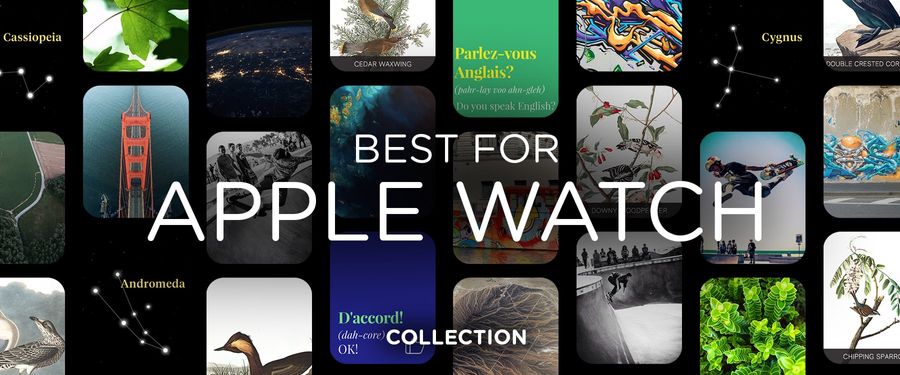 Facer is excited to be adding support for watchOS 7 and become the easiest way to find new watch faces for your Apple Watch!
To use Facer for watchOS 7, follow the steps below.
---
1. Install watchOS 7 on your Apple Watch and iOS 14 on your iPhone
Most of Facer's watch faces for Apple Watch are only compatible with watchOS 7. To install that version of watchOS on your watch, please follow the steps here.
Important note: watchOS 7 is still in beta as of the time of this writing.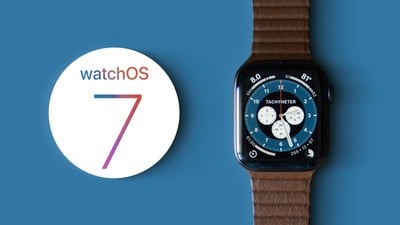 2. Install Facer 5.0.3 or higher on your iPhone
Facer 5.0.3 is in public beta and available to everyone to install by following the steps at https://testflight.apple.com/join/KvwL5htc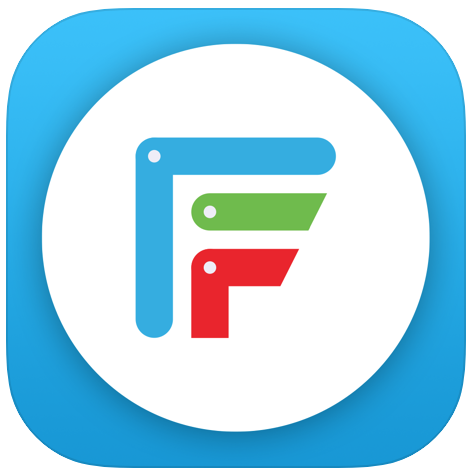 3. Launch Facer on your iPhone and select Apple Watch in the smartwatch selection list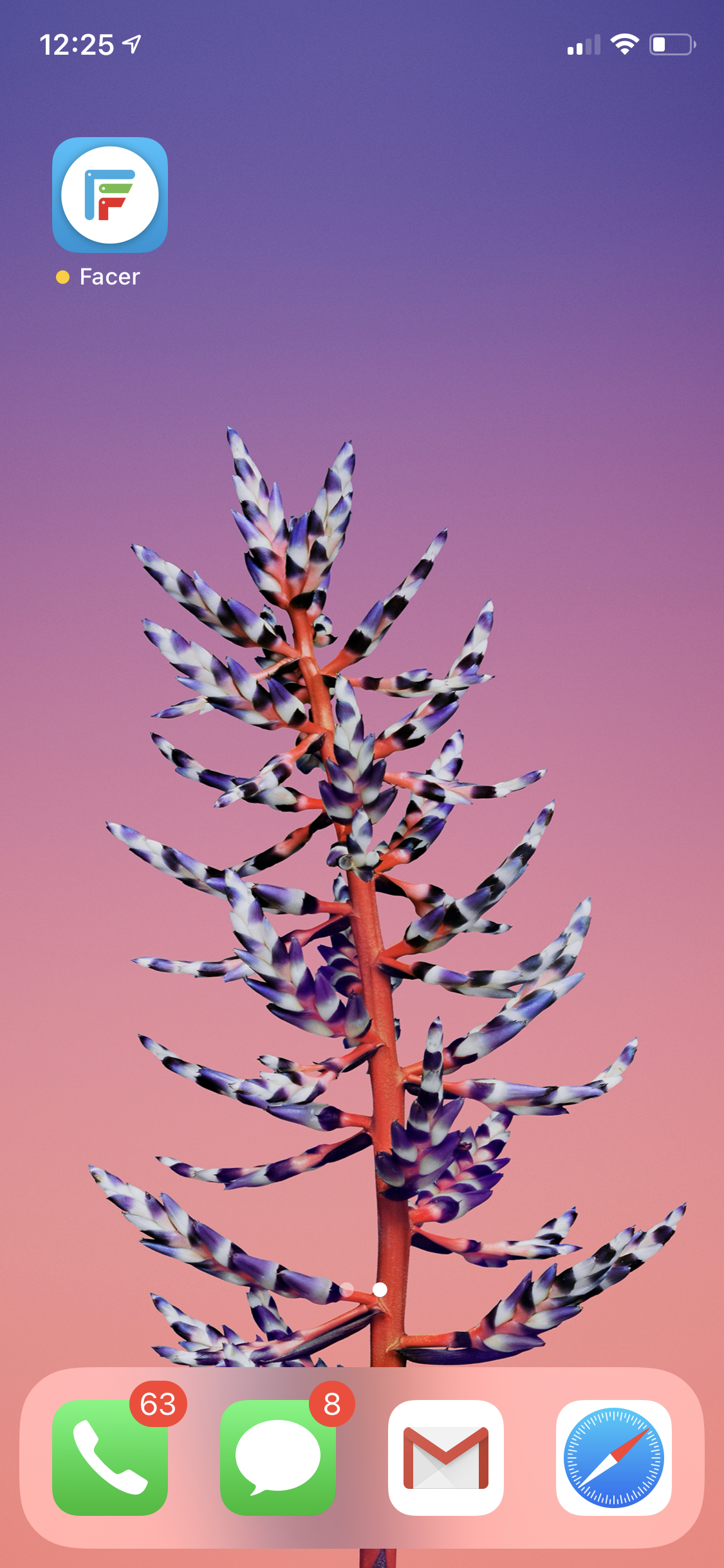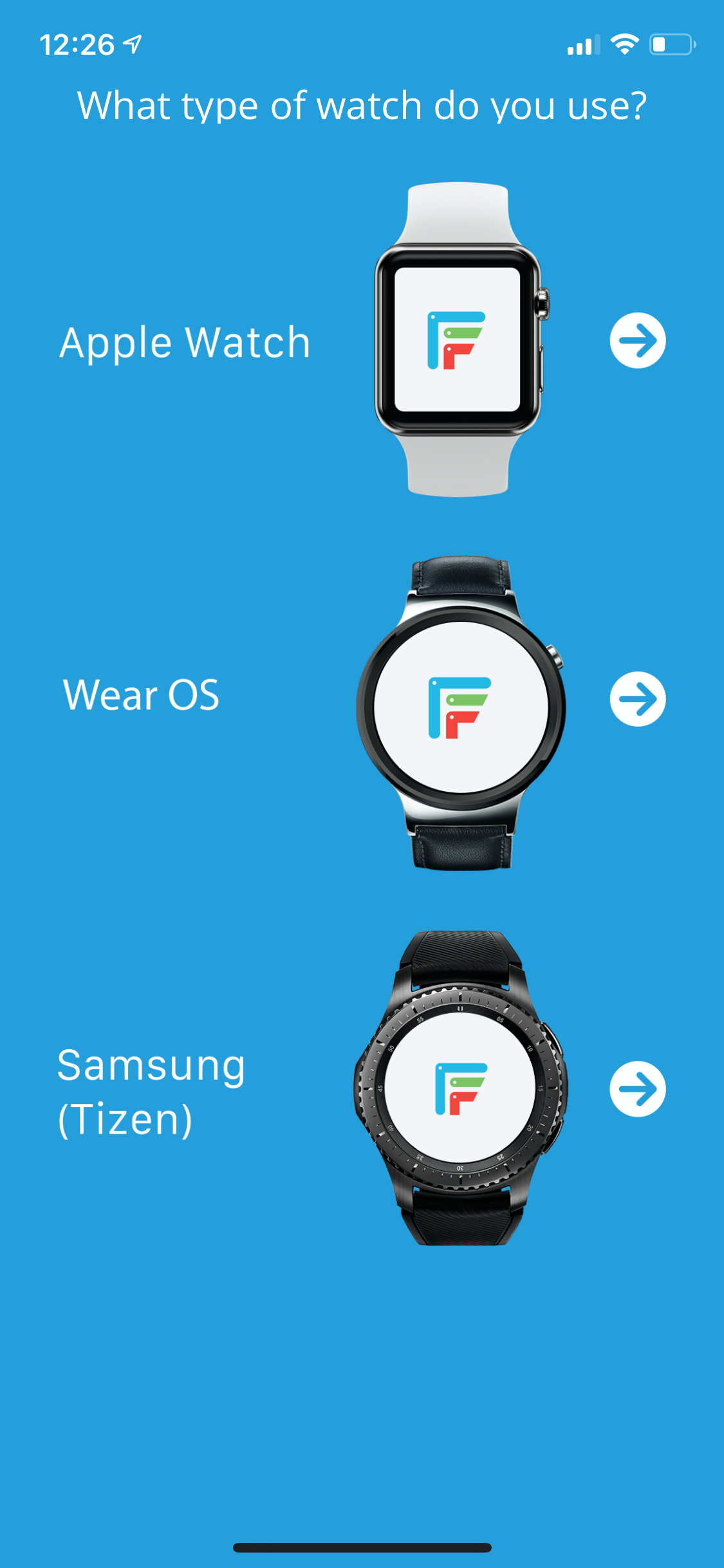 4. Browse Facer and find the watch face of your dreams!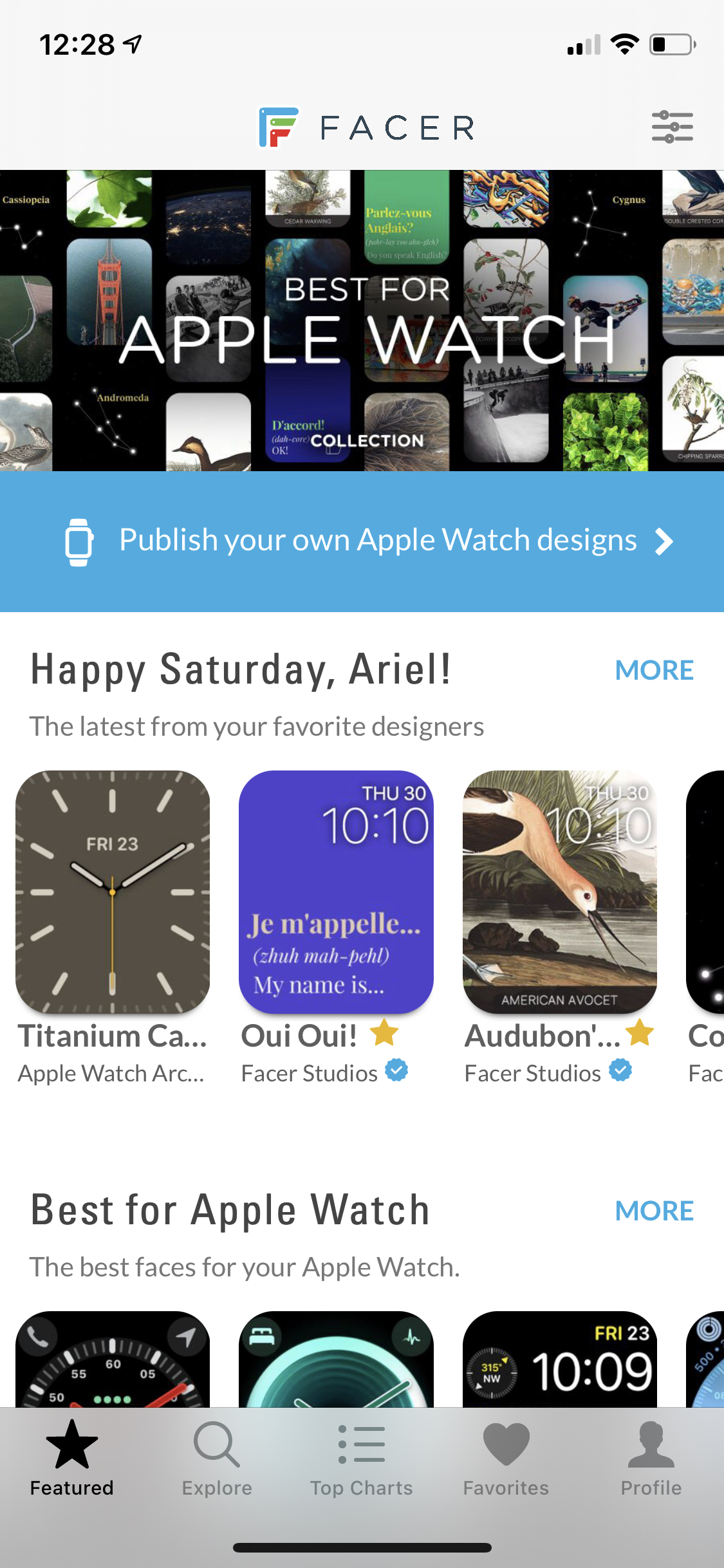 5. Tap the blue Sync button to add it to your Apple Watch faces.... and voila!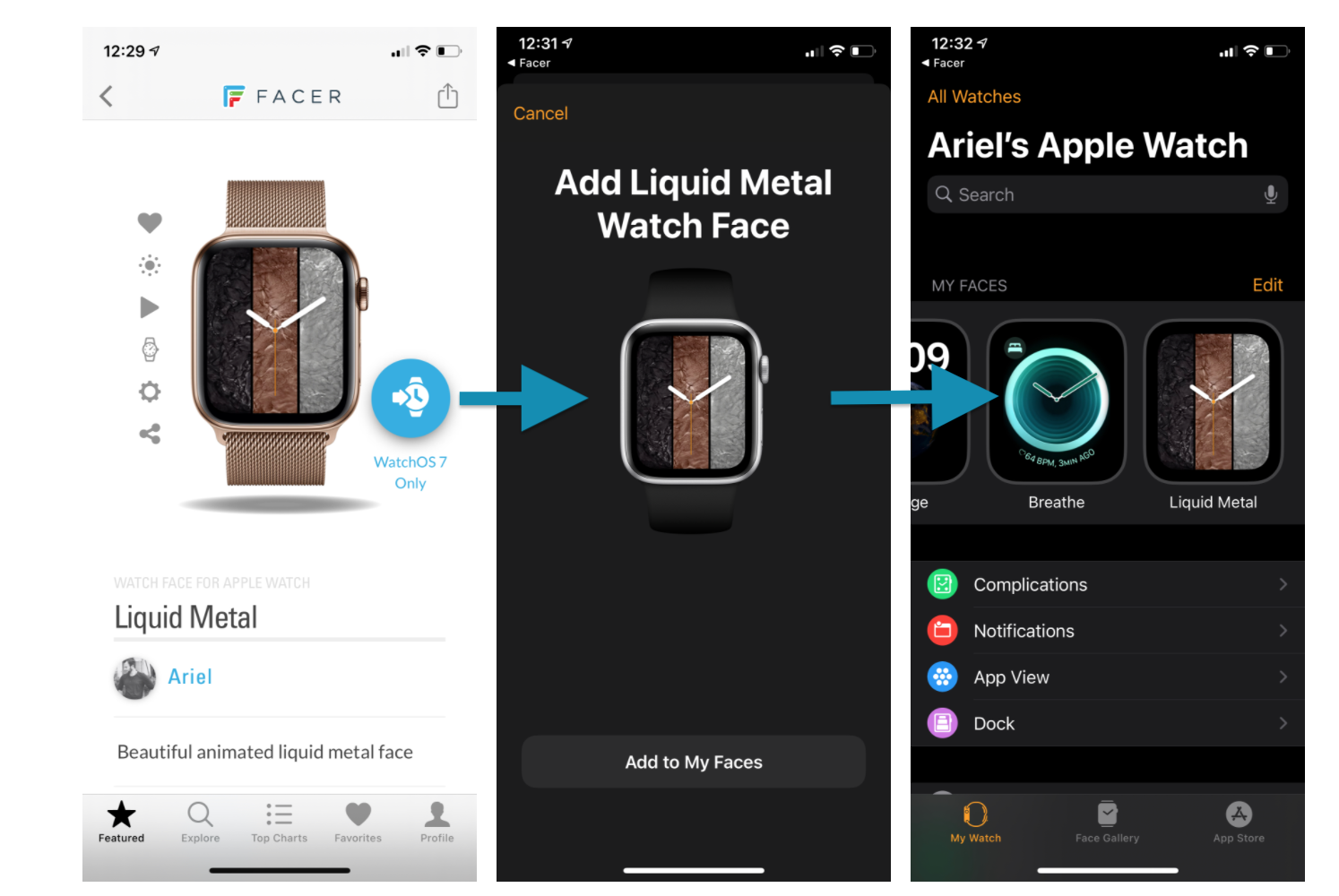 6. Your watch face will automatically show up on your Apple Watch! Enjoy!
Enjoy!
If you have customized Apple Watch faces and would like to share them on Facer, please follow the steps here: How do I publish my Apple Watch face designs?
If you have any questions, please contact us at facer-support@little-labs.com and we'll help you out!