Facer allows you to sync thousands of watch faces to your smartwatch with just one tap. Here's what you need to do sync your first watch face:
For a video tutorial, see:
1. Sync your first watch face!
Head to Facer on your iPhone, select the watch face you want to sync, and tap the blue "Sync" button. This will add the watch face to your watch.

2. Accept the Apple prompt to add the face on your Apple Watch
After hitting the sync button, you should see a prompt to add the face to your Apple Watch: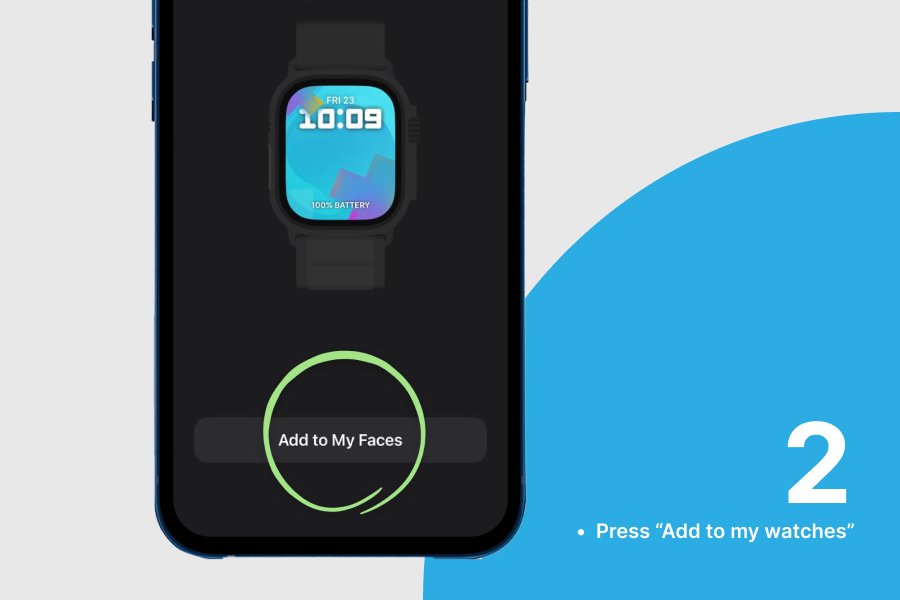 If the face includes complications from Facer, you may also see a prompt to install Facer on your Apple Watch as well. Note that this is required for some Apple Watch faces to be fully functional.
3. Check that the face showed up on your Apple Watch
Be patient, it may take up to a minute, depending on the size and complexity of the watch face.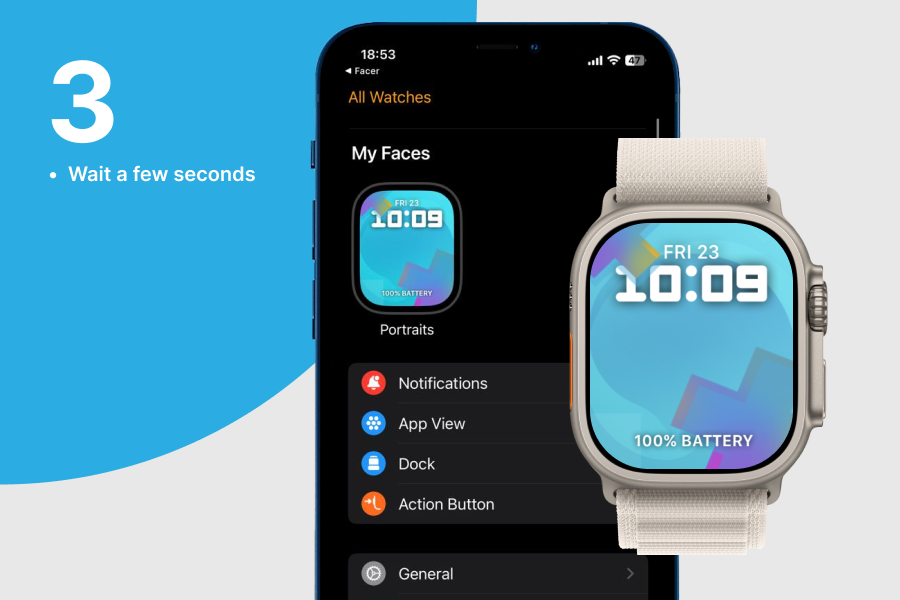 4. That's it!
That's it! It was that easy! If everything goes well, you should see your new watch face on your watch. If it did not work, make sure to check our FAQ for common syncing problems.