If you received a Google Play coupon code for a watch face from the Facer app, redeeming it is easy! Just follow the quick steps below:
Method 1 - directly from inside the Facer app
1. Open the Facer app on your phone
2. Navigate to the watch face you want to redeem
3. Tap on the orange purchase button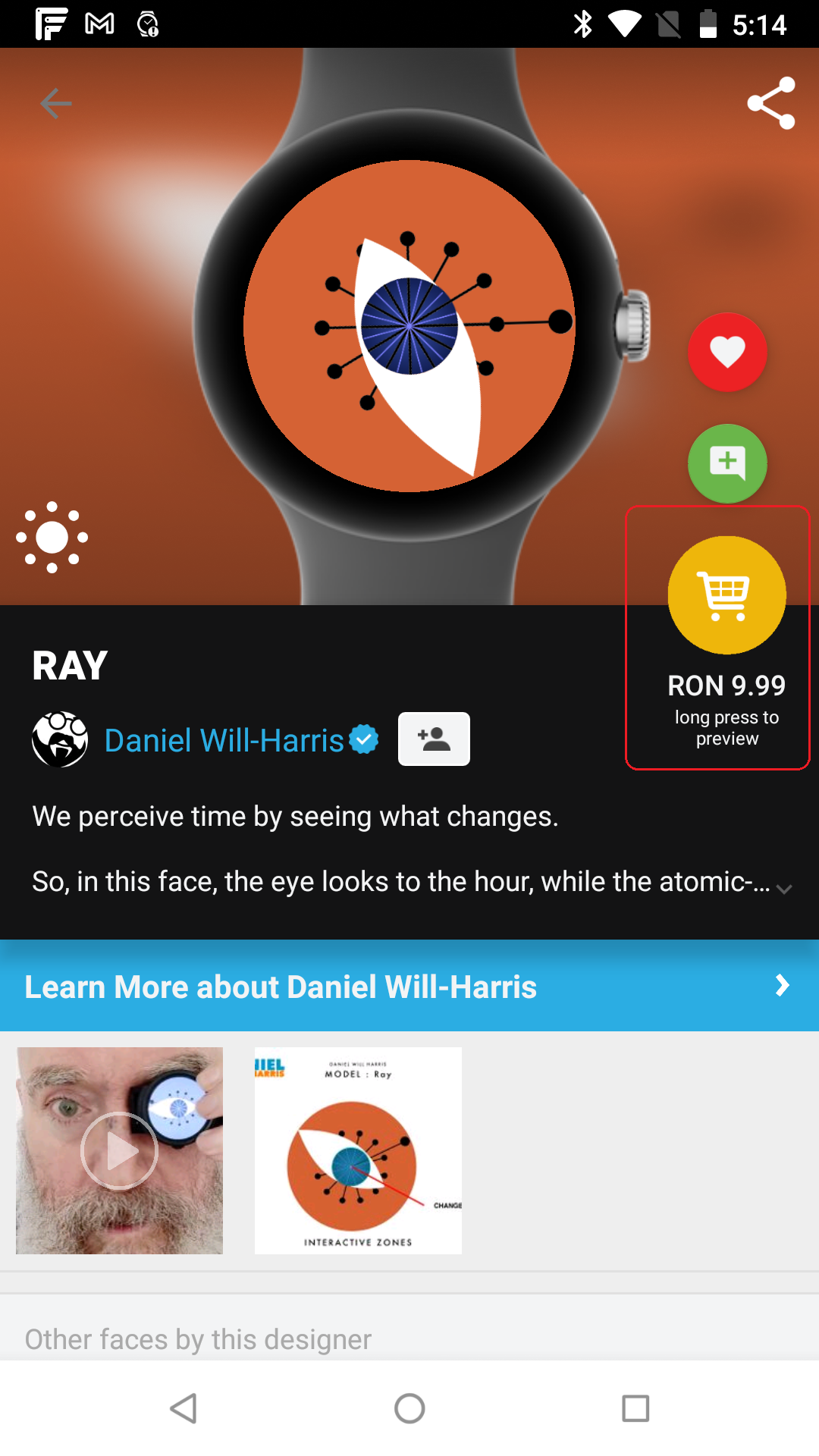 4. When the Google payment pop-up appears, tap "Agree"
5. Tap on the small arrow next to the card info to open the Payment methods screen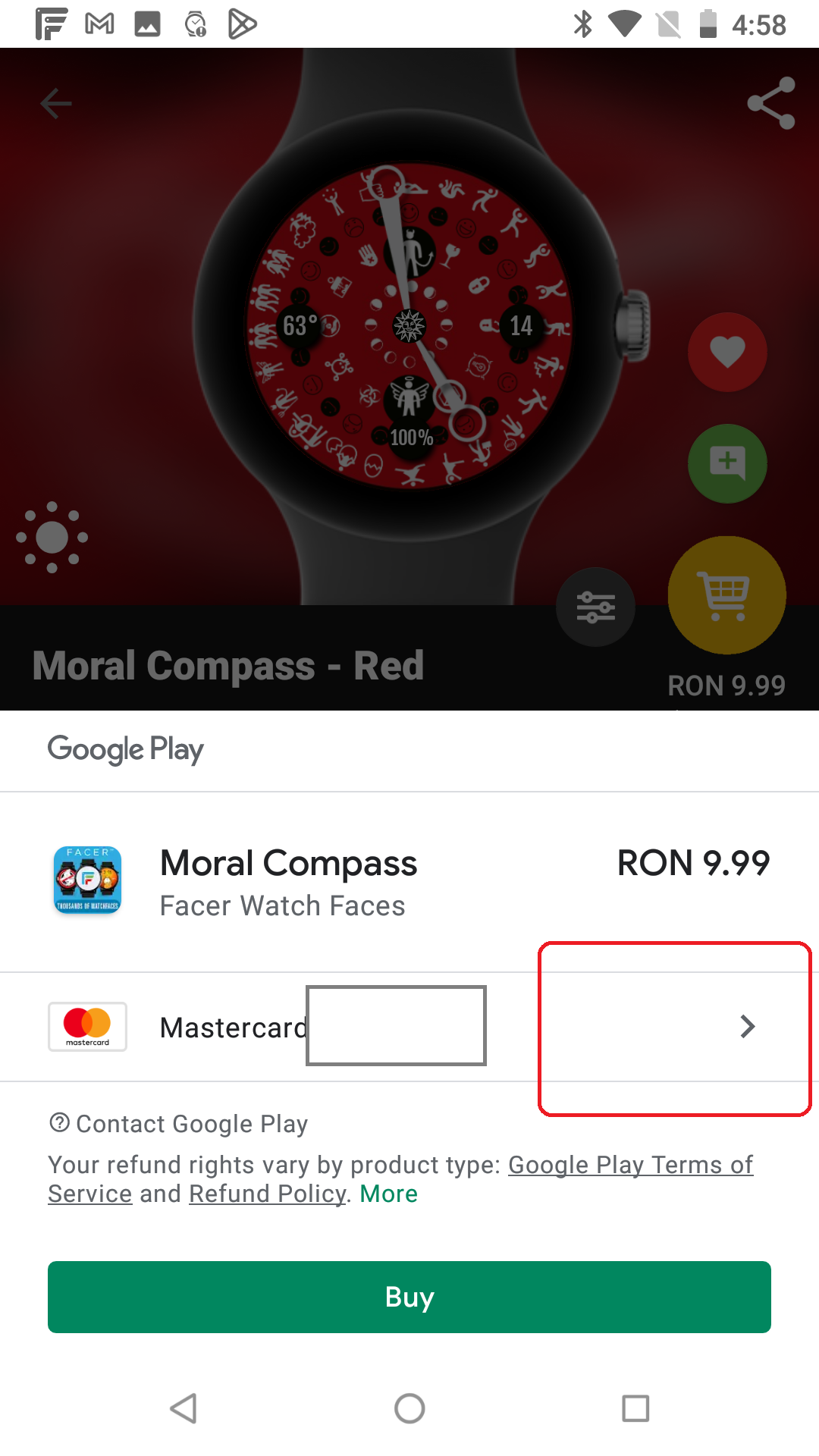 6. Tap on "Redeem code"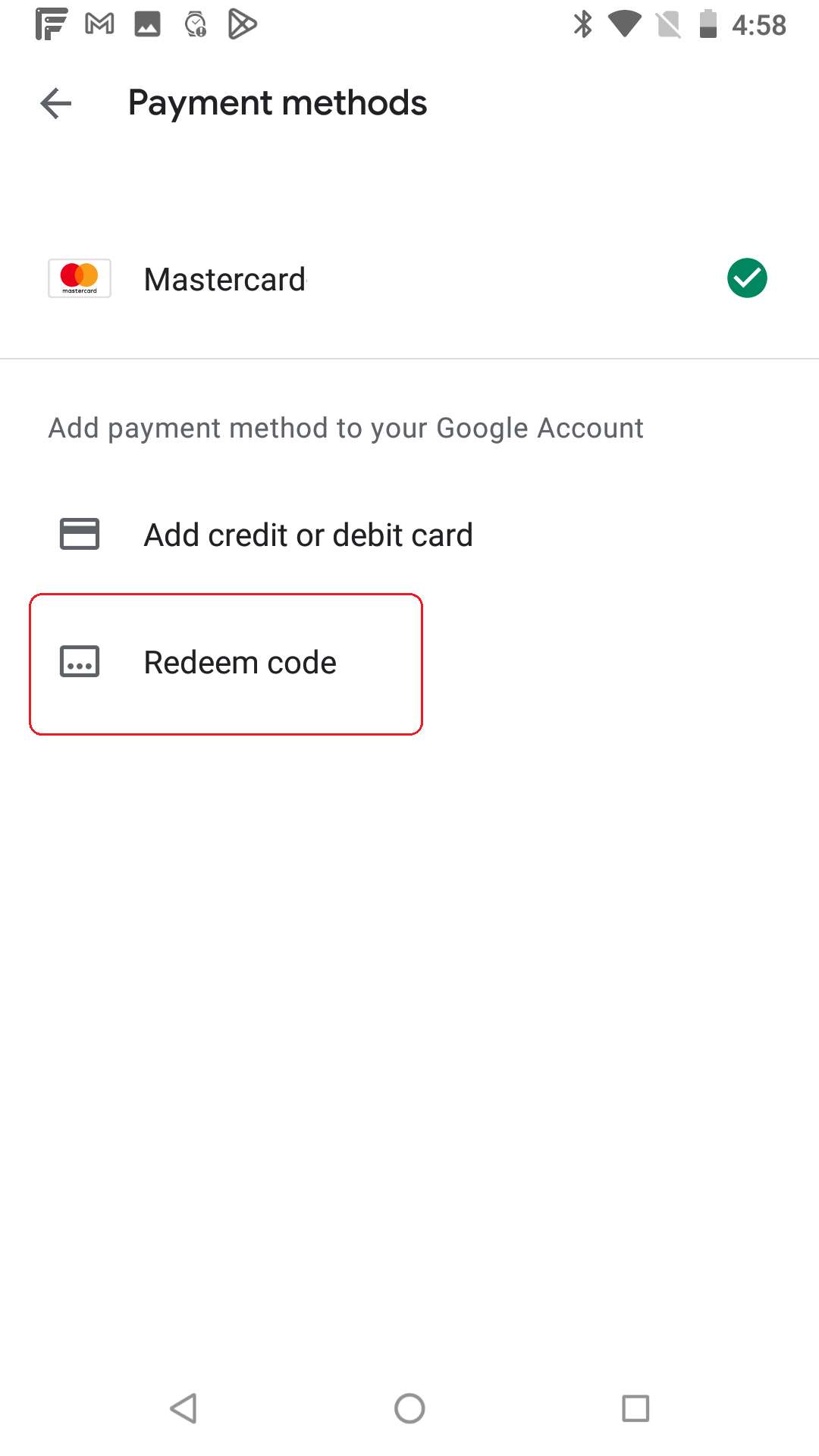 7. Enter the coupon code in the "enter code" field, then tap on Redeem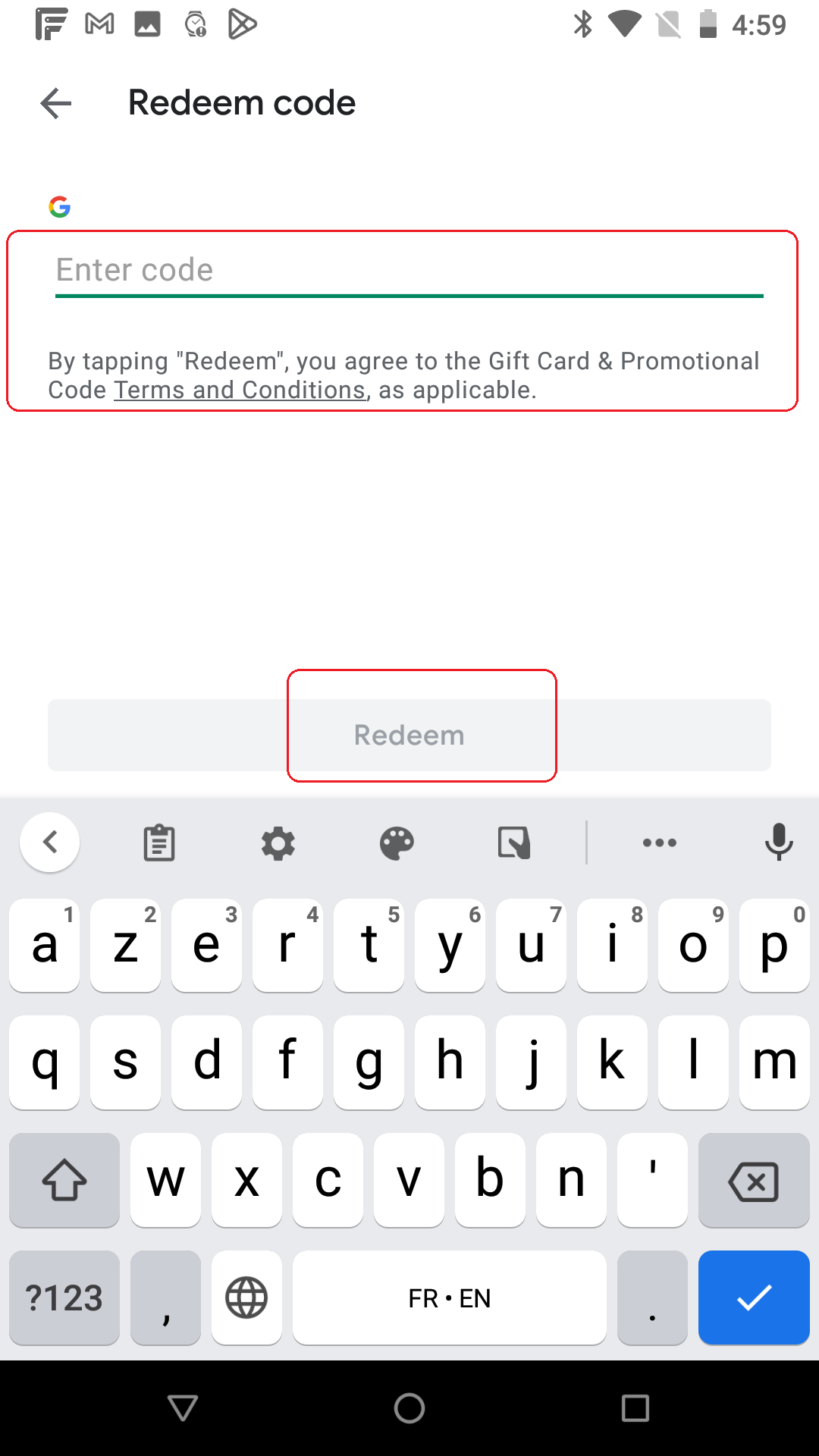 8. On the next screen, tap on "Add item"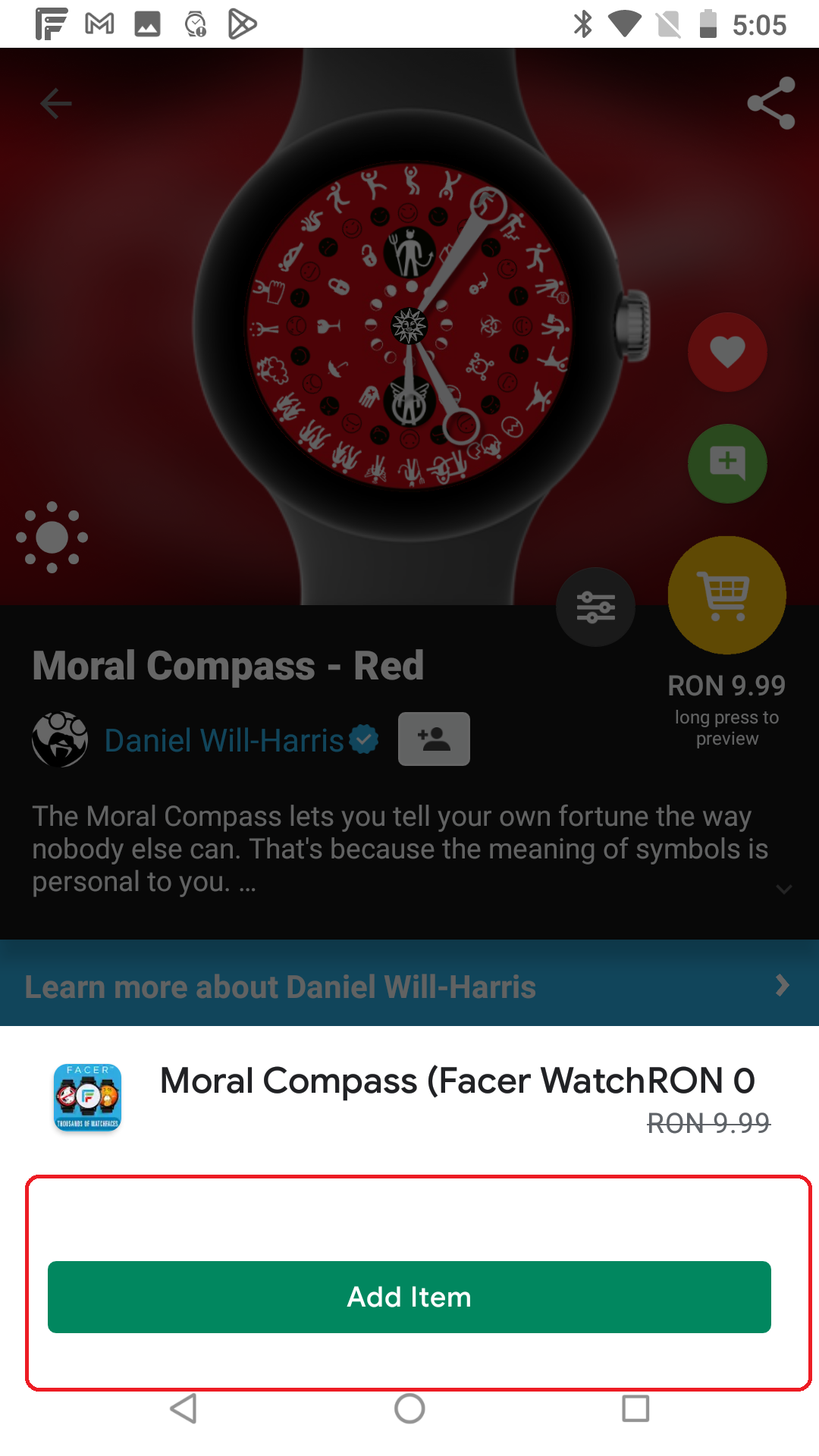 8. The watch face will now be available in the Purchases section of the Facer app (tap on Watchbox on the bottom navigation bar, then Purchases at the top)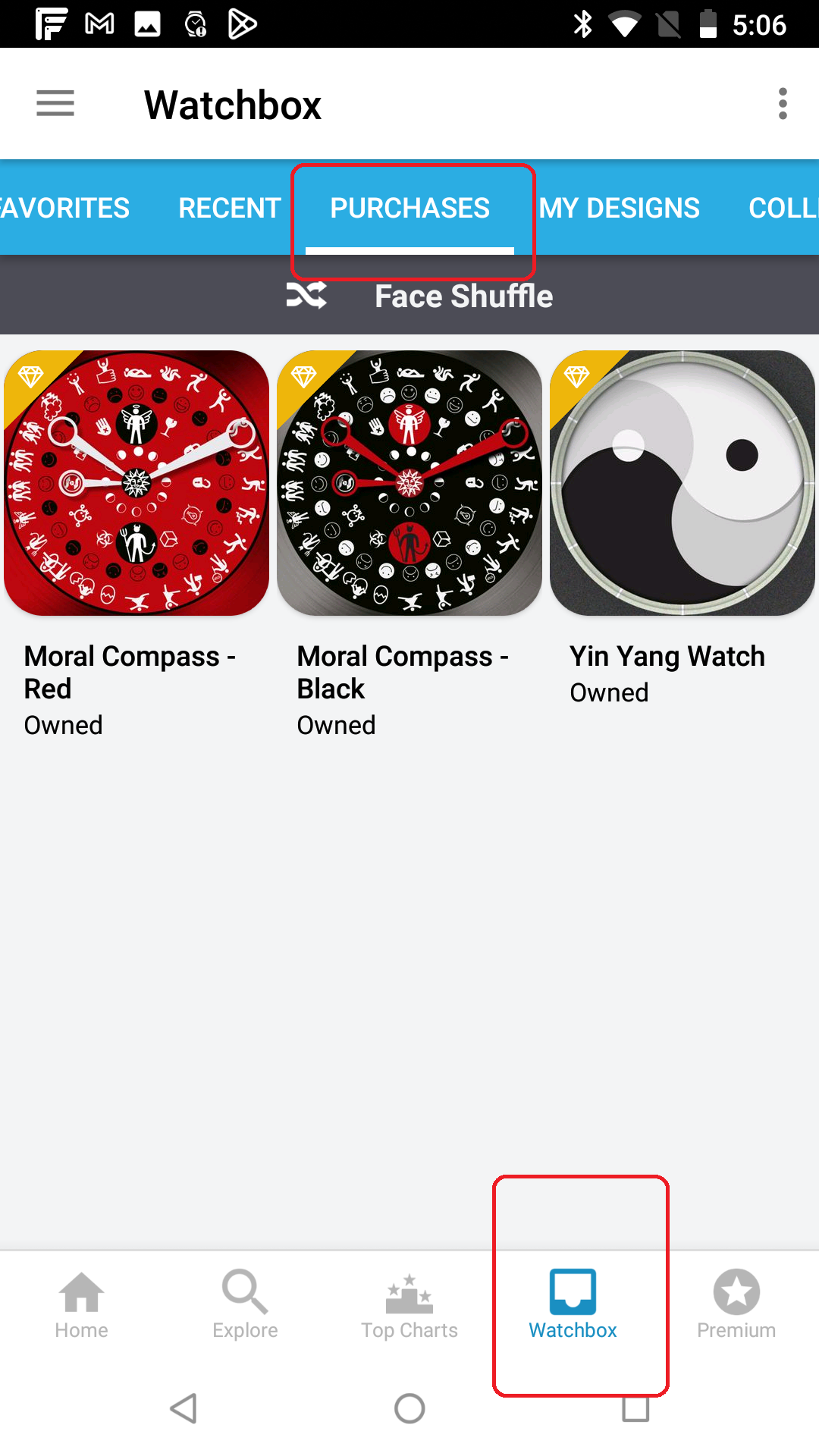 Method 2 - via the Google Play store
1. Open the Google Play app on your phone
2. Tap on your profile icon (upper-right)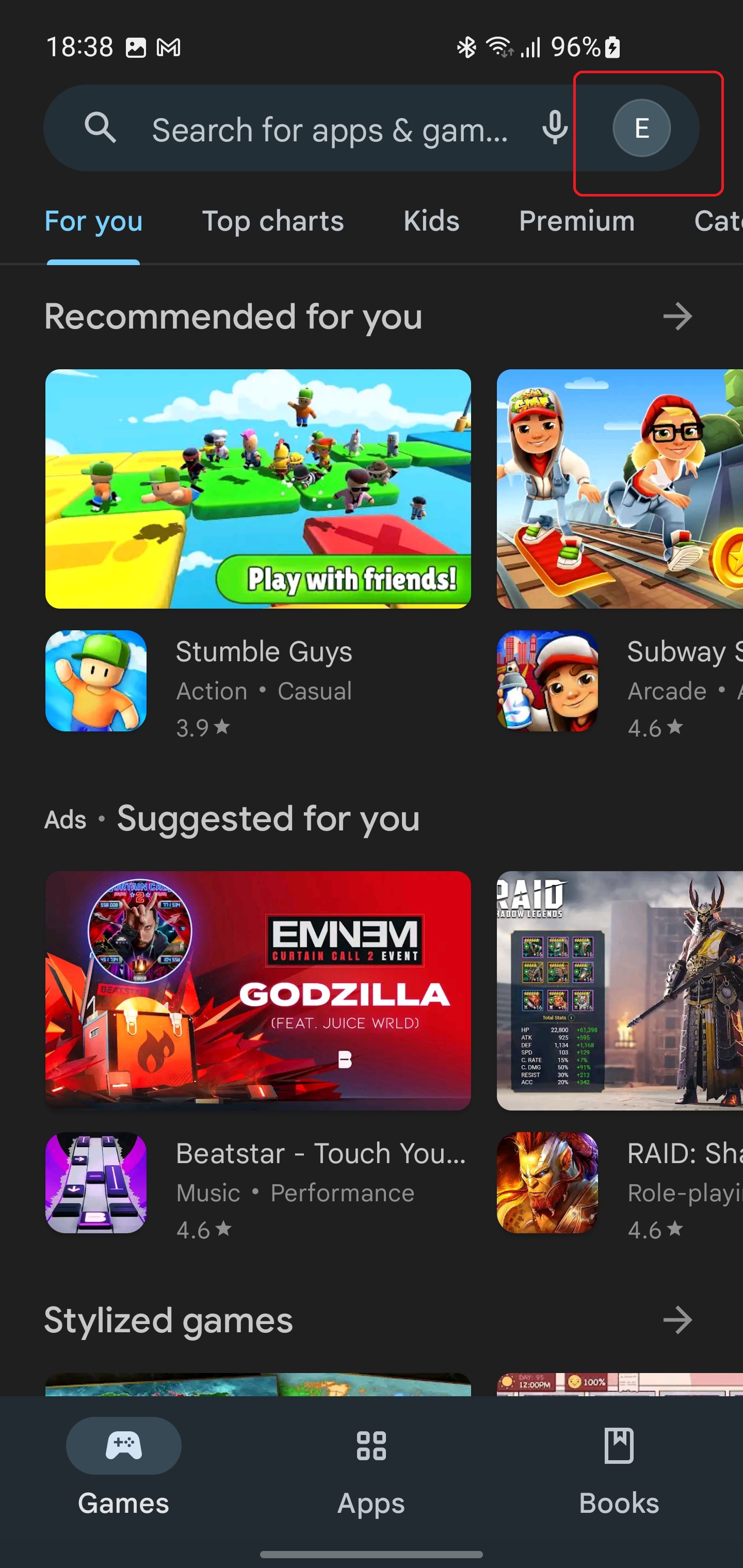 3. Tap on "Payments & subscriptions"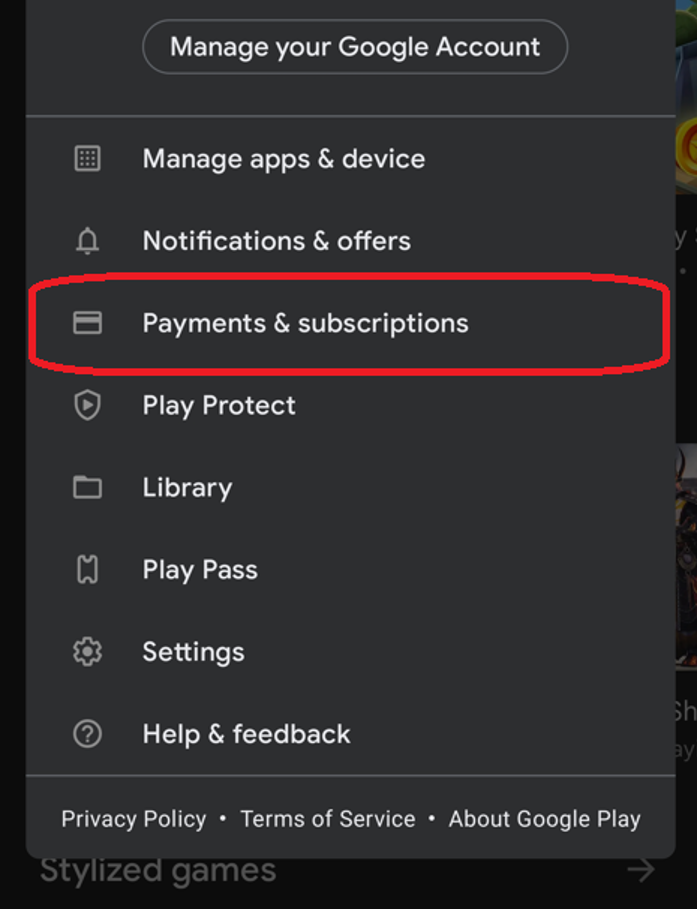 4. Enter the code, then tap the Redeem button
5. When the bottom pop-up shows up, tap "Add item"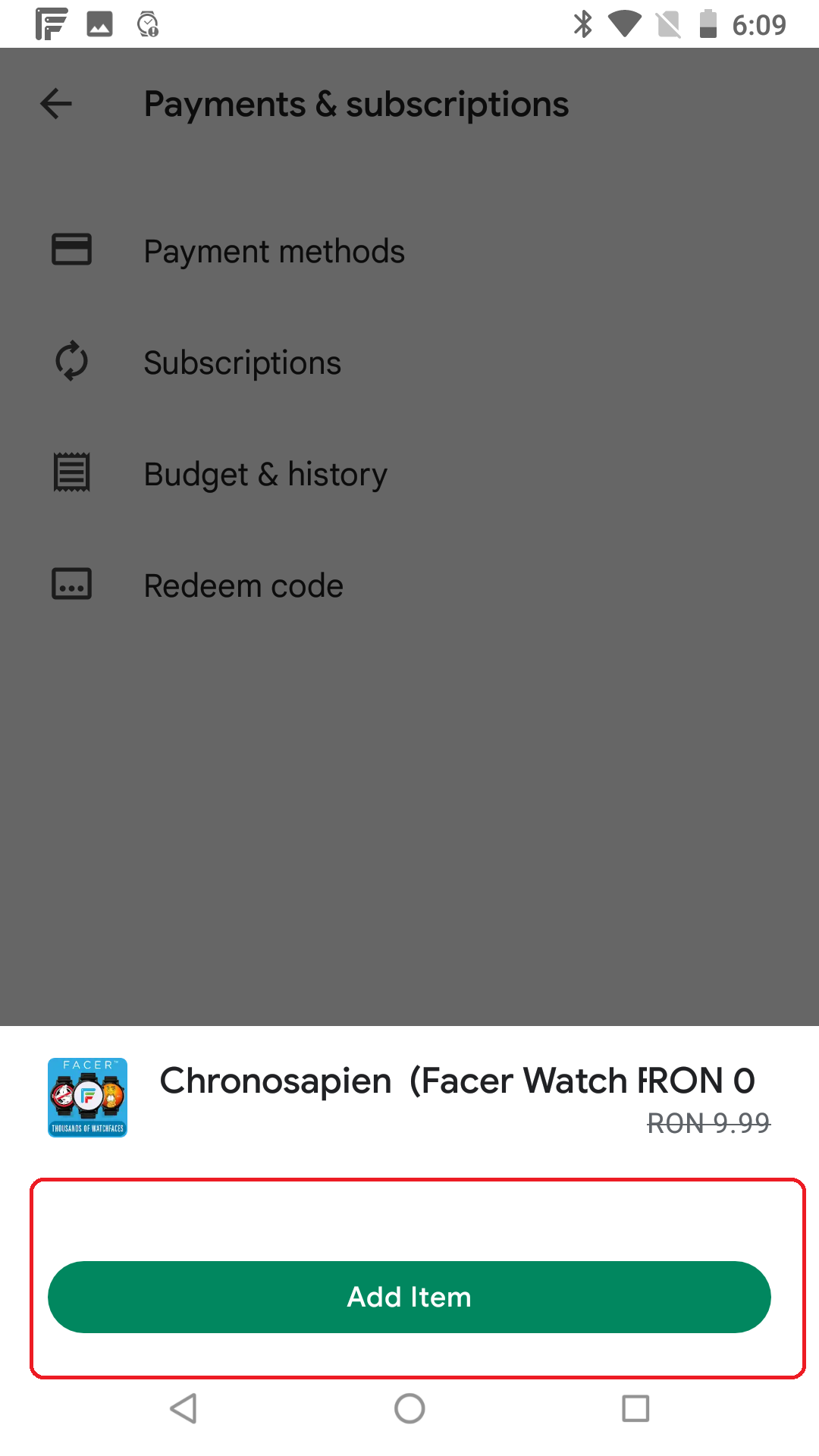 6. The redeem process is now complete. Tap on "Open" to launch the Facer app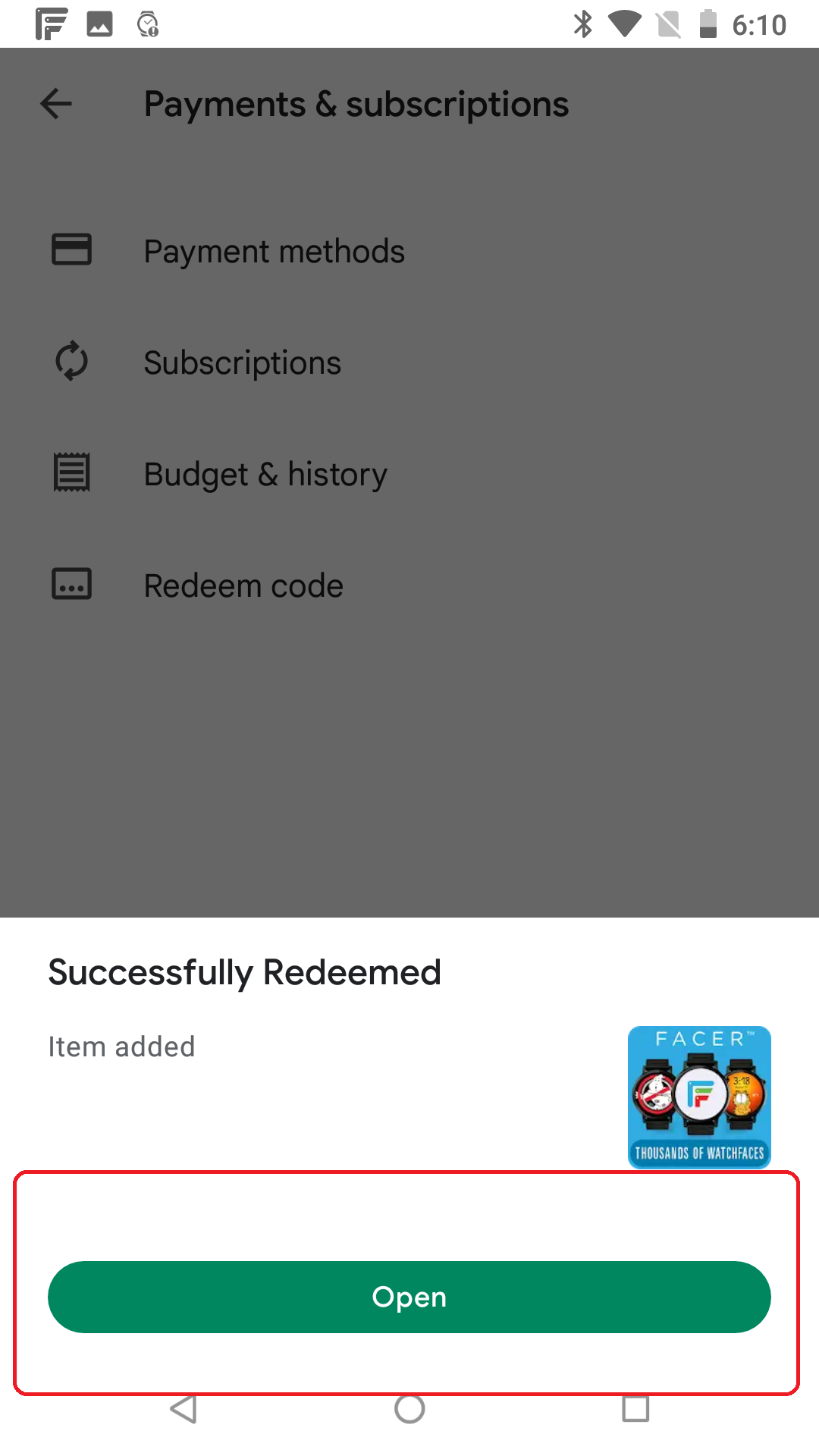 7. The watch face will now be available in the Purchases section of the Facer app (tap on Watchbox on the bottom navigation bar, then Purchases at the top)