1. Install Facer 5.0.3 or higher on your iPhone connect to an Apple Watch
Download Facer from the Apple App Store on your iPhone at https://apps.apple.com/us/app/watch-faces-by-facer/id1057071179
Facer supports all Apple Watch models running watchOS7 or above.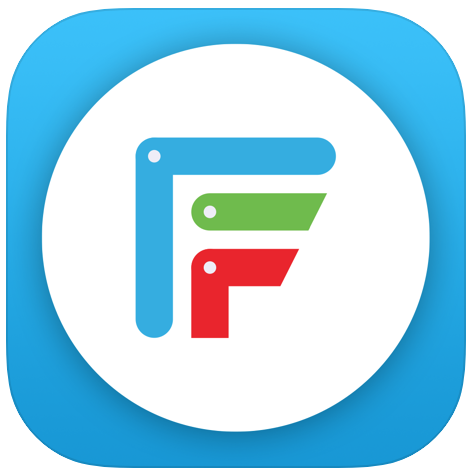 3. Launch Facer on your iPhone and select Apple Watch in the smartwatch selection list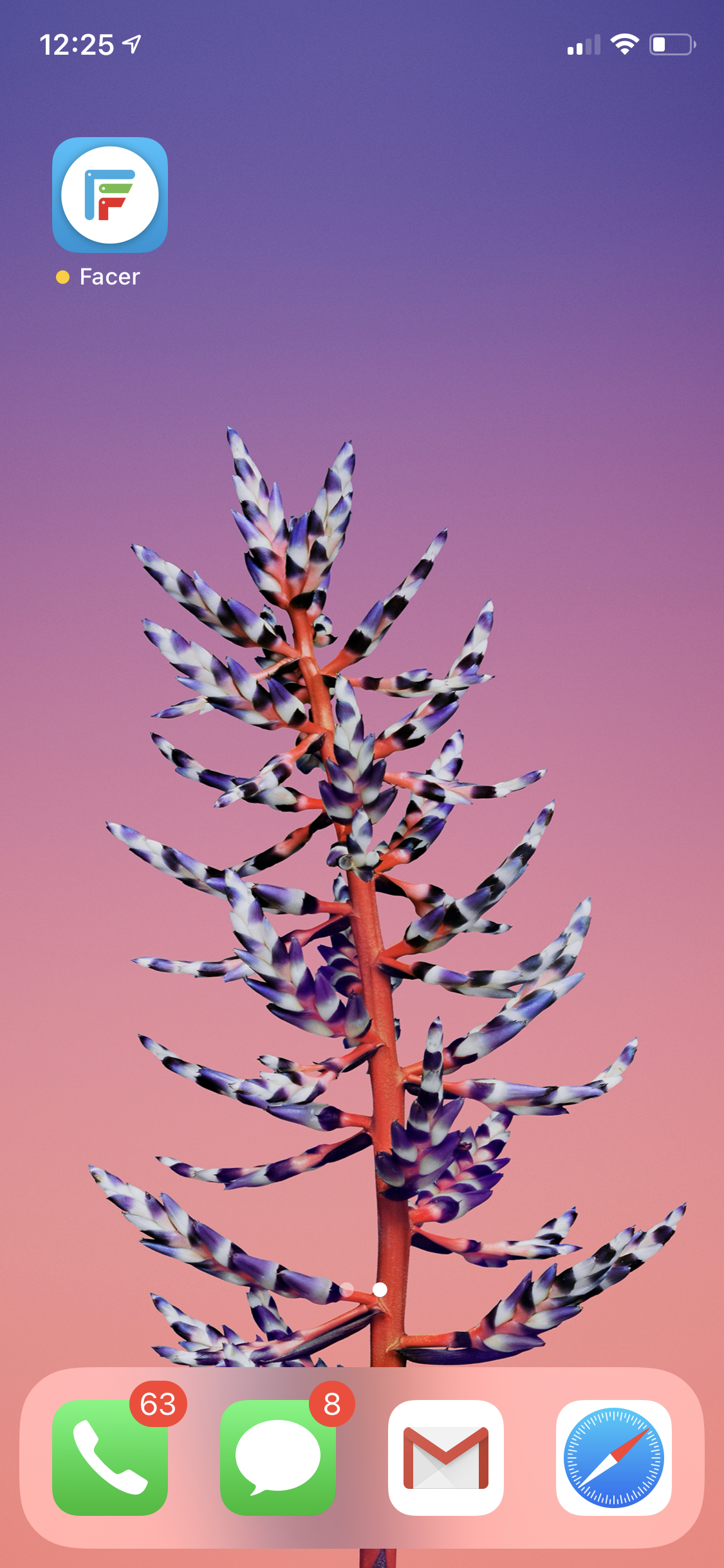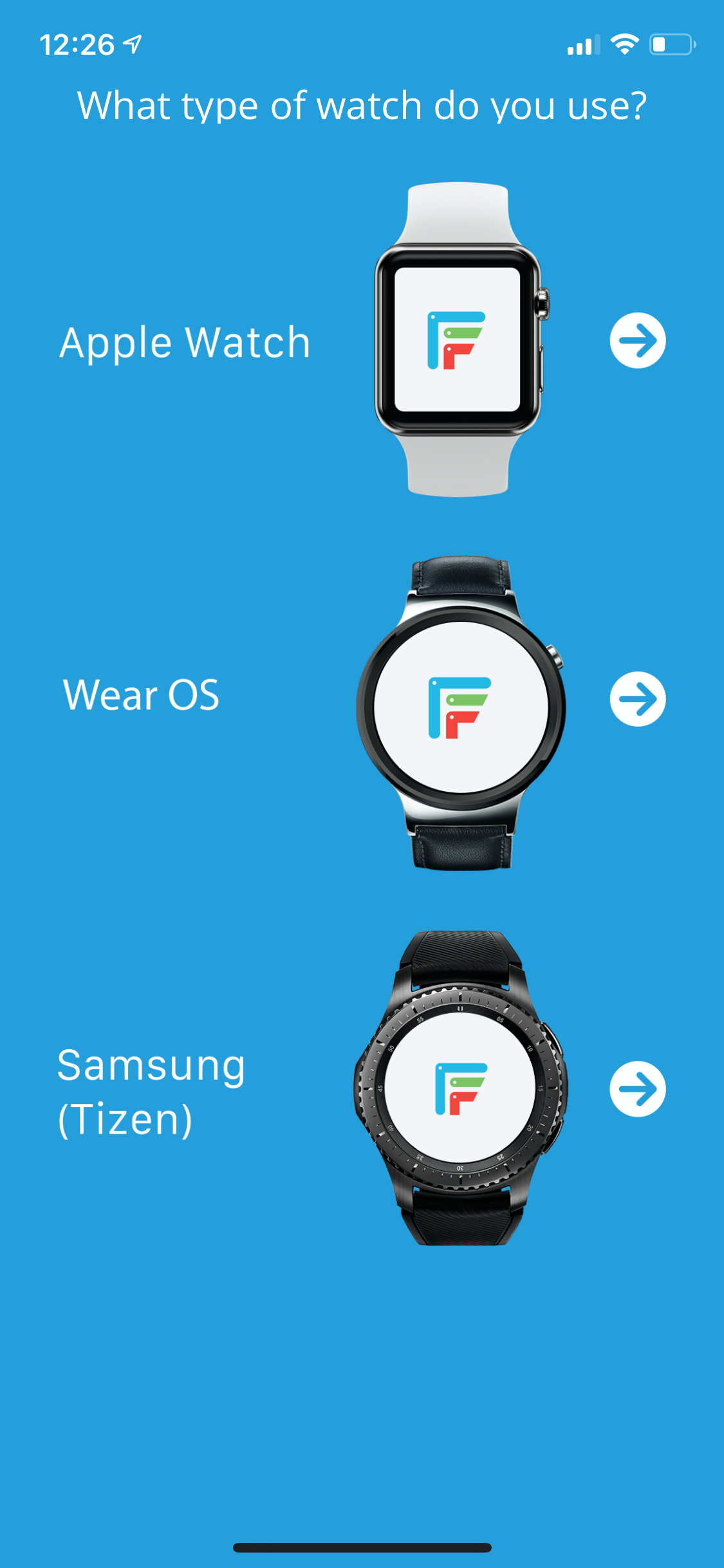 4. Browse Facer and find the watch face of your dreams!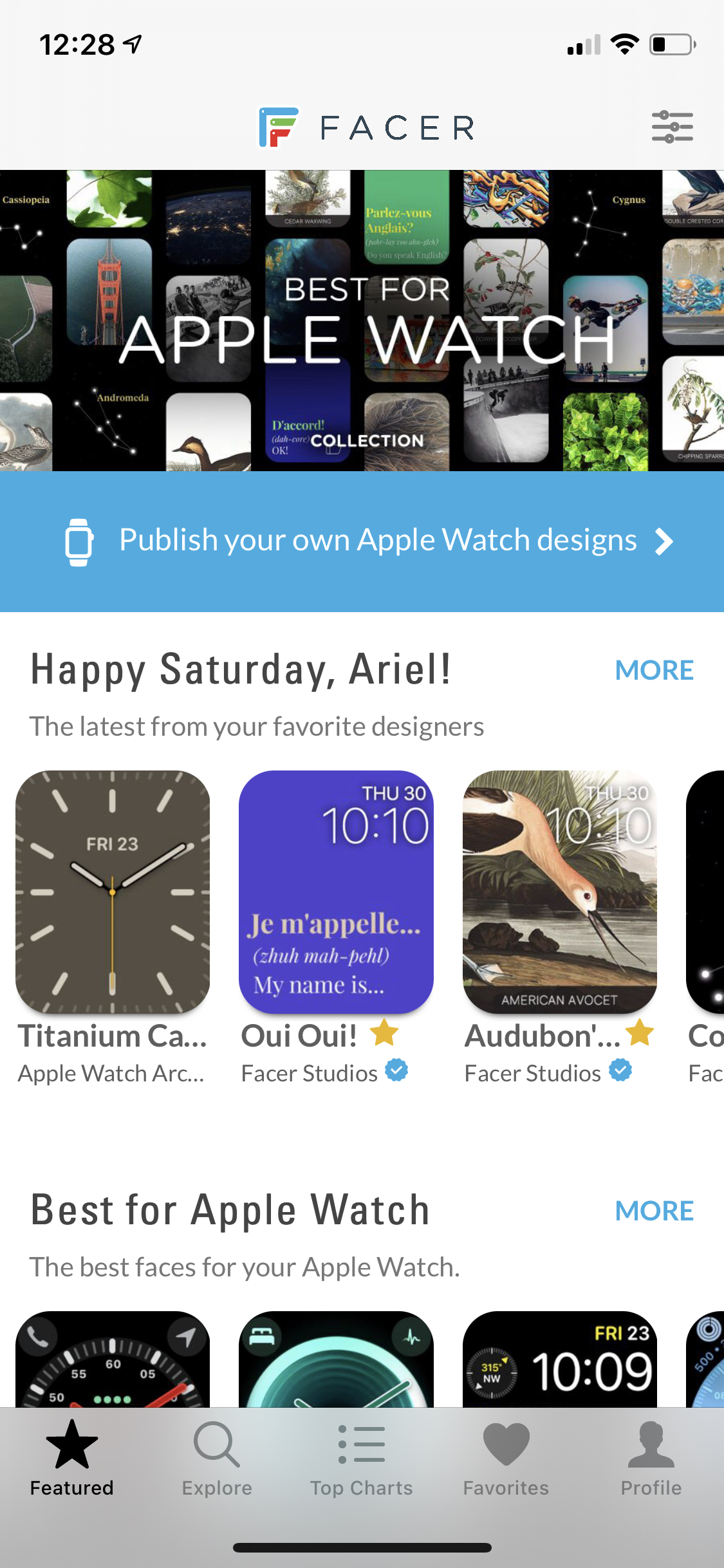 5. Tap the blue Sync button to add it to your Apple Watch faces.... and voila!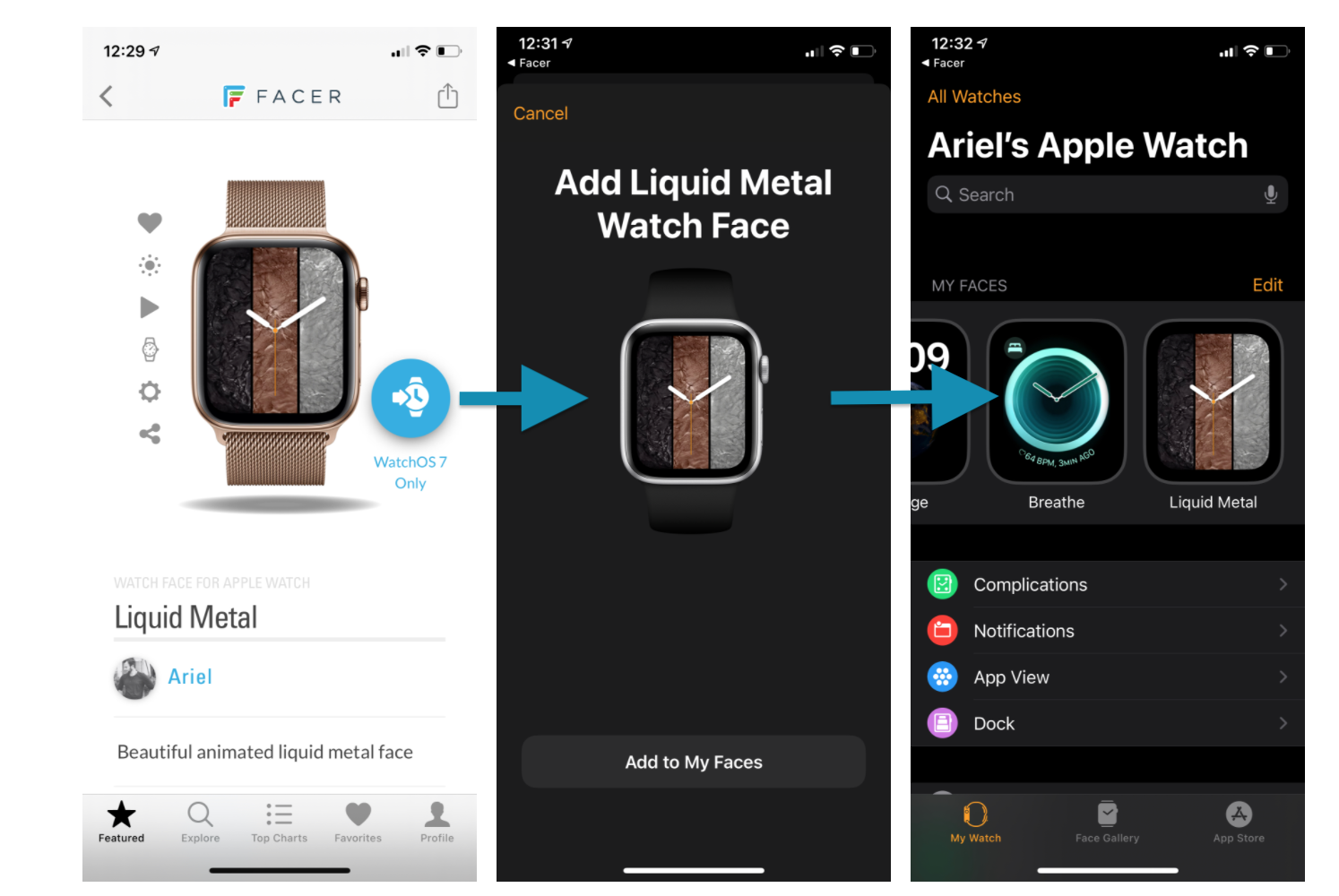 6. Your watch face will automatically show up on your Apple Watch! Enjoy!
Enjoy!
If you have customized Apple Watch faces and would like to share them on Facer, please follow the steps here: How do I publish my Apple Watch face designs?
If you have any questions, please contact us at facer-support@little-labs.com and we'll help you out!